Scholastic

turns your school into Version 2.0!
Manage your whole School online efficiently.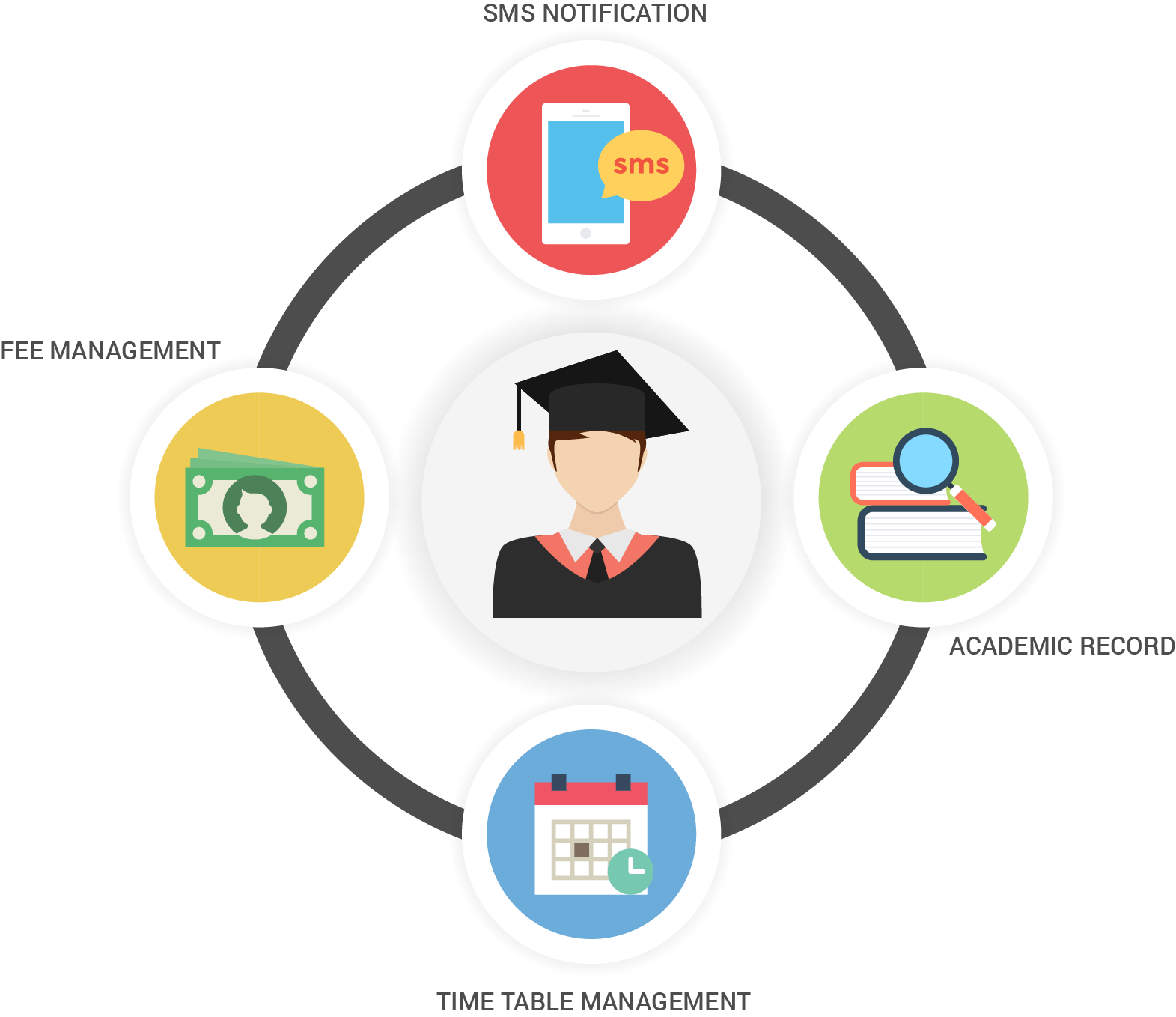 School Management System
---
Scholastic is a very user-friendly online web based software for your school management,

It helps you manage the whole record online and access it easily, whether its a student personal information or academic record - scholastic helps you go through all your tedious work within minutes which you have been managing in excels/papers.

Scholastic have a lot of wonderful features which are not even possible while managing the institute manually.
It have a very powerful and rich-featured finance management module to help you manage thousands of student's multiple fees at once.

Along SMS Alerts Scholastic also offers a customized web portal for parents to review their children acdemic performance, attendance record, financial (fee) record online easily via their Mobile phone.
Web Based Interface
Scholastic comes with a beautiful Web based extremely user-friendly interface for system management.
You get a dashboard to give you an overall quick idea about your School.

The interface have multiple designed layouts to be accessed on all most all devices that ranges from a Laptop to Tablet or even Mobile!

The interface have multiple doors for different kind of users, whether its School Administrator or a Teacher or a Parent, everyone get an access level to different features!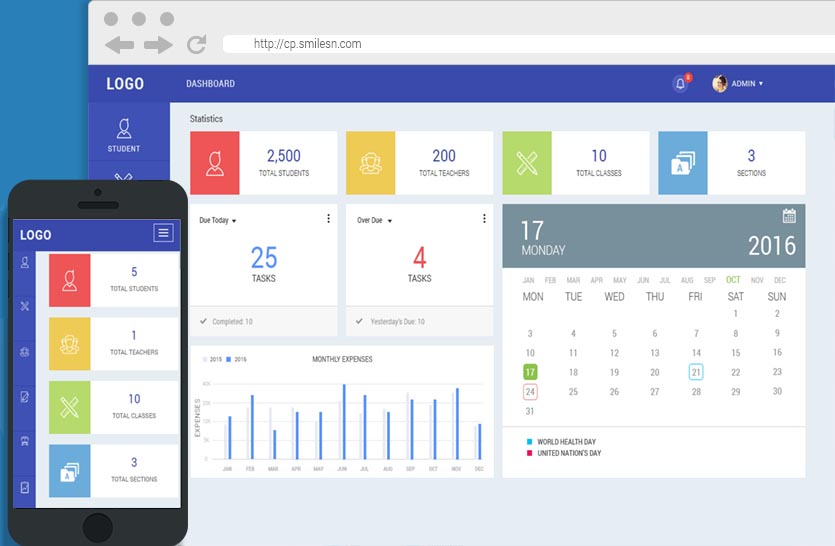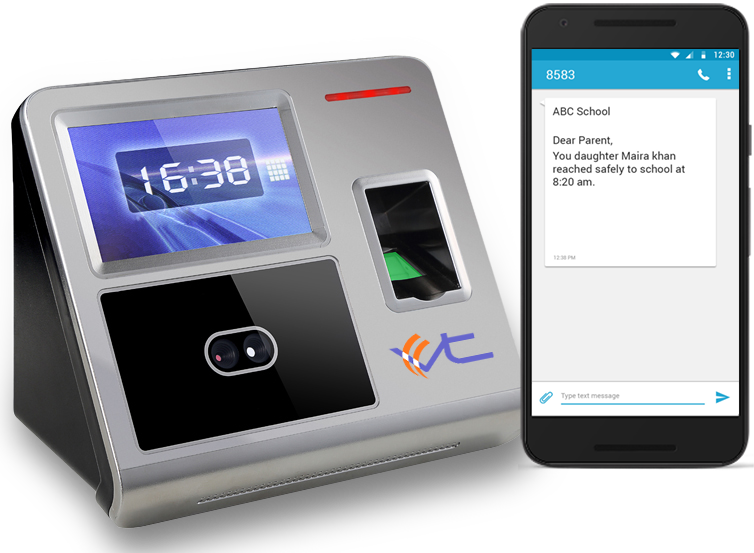 Biometric & SMS
Scholastic supports our own wireless Biometric based machines which includes both face detectors as well finger scanners for aunthetic & automatic attendance.

Scholastic is throughly integrated with our back-end SMS Network for all sort of notifications to parents regarding students.

Scholastic also helps you with Safety & Security by generating automated SMS notifications to parents upon arrival/exit of their children from school.
Accountant's Dashboard
Scholastic have its own built-in user levels, the financial module is working independentaly.

Seperate logins are provided to finance management team, the financial module have a lot of features to help you manage things efficently,

Being cloud based system you never need to worry about your most important financial record, its always safe - whether your computer is damaged or infected!
Features
---
Advance Student Enrollment

Student record is the first most priority of Scholastic, enroll students with an easy-to-use simple form for data entry and along this you can also upload student photo and other relevant documents.
Students Promotion

Do you feel pain when the students are celebrating their promotion to new classes?
Of course you get a lot manual work to do for promoting students to another class, with Scholastic your reocrd is managed seamlessly, with just one click the students are promoted to a new class and to a new session without making any manual changes.
Transport Management

Scholastic helps you with managing your institute transport vehicles and their fee charging,
Register as many vehicles on the system and their fare per seat, rest assure scholastic will helps you take care about the fee adjustment in student monthly bill.
Hostel Management

Managing hostels seperately?
Yes, because its not possible while being on manual work, scholastic connects all your school components to work and bill them efficiently and easily.
Register existing students on the system in any hostel and let the system generate recursive bills.
Class/Sections Management

Manage as usual classes and create as many sections required, assign teachers to sections and add educational subjects to different classes.
Class Routine

Does it also take days for you while creating a new class routine for your school?
Using Scholastic built-in Class routine module, you can easily error free create class routines for complete school with high accuracy.
Exams Management

A comprehensive Exams module is created into Scholastic for easy management of different exams and tests,
With Exams Module, Create Exams, Define your own Marking Grade, Manage Subject-wise Marks for exams or generate tabulation sheets online.
Notifications

With built-in Notifications module, you can easily create notifications and can send it via SMS to different groups of people, i-e
To all Teachers, To all Parents or to Parents of any one specific classes.
Management Portals

Scholastic is truly based on digitalization and centralization, moving with this thought it offers customized management portals for different level of users,
A web based portal for teachers to manage class record, parent portal to view child record, administrative & accounts portals.
Data Protection

Computer infected or hardware failure, these were the nightmares.
Being a cloud based system you don't need to worry about anything or need to manage anything in your office, we take care of your data 24/7 so that it can remain safe and available round the clock.

Expense Management

The accounting module have built-in expense management options to give you an overall idea about your school expenses,
Expenses are divided into different categorize, and you can make as many categorize.
Fee Structure

Fee structure module allows you to manage existing or define and create many new different fees.
Fee structure also empowers you to define variable fees for different classes or even sections, along this you get fee type, where you can define if its a one time fee, monthly, quarterly or even yearly!
Over Due Students

With one click Scholastic will lists you class/section-wise all defaulter students, send them fee reminder via SMS or take print out for further concerns.
Invoice Management

Generate fee slips for thousands of students with high accurancy automatically,
You can generate invoice for a single student or for a complete class using any fee type as defined in fee structure.
Fee invoice can be paid in full or the system supports partial payments on any invoice as well!
Pricing Plans
Please select suitable Package, for further queries please contact us.
---
SCHO-FREE
50
Students License
Buy now
FREE Forever
Addons Charges would be apply, if availed
---
PKR 0
First Time Only

SCHO-1
200
Students License
Buy now
PKR 5,000 Per Year
Complete year Support, Maintenance & Data Backups
---
PKR 20,000
First Time Only

SCHO-2
300
Students License
Buy now
PKR 6,200 Per Year
Complete year Support, Maintenance & Data Backups
---
PKR 25,000
First Time Only

SCHO-3
500
Students License
Buy now
PKR 10,000 Per Year
Complete year Support, Maintenance & Data Backups
---
PKR 37,500
First Time Only

SCHO-4
700
Students License
Buy now
PKR 15,000 Per Year
Complete year Support, Maintenance & Data Backups
---
PKR 52,500
First Time Only

SCHO-5
1000
Students License
Buy now
PKR 21,000 Per Year
Complete year Support, Maintenance & Data Backups
---
PKR 85,000
First Time Only

Below are the Biometric Machines available for Students Attendance
---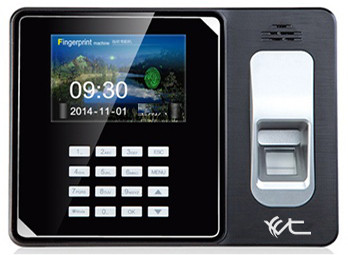 Device Model
VTB - 103
Description
Finger Scanner Machine
Device Cost PKR 25,000/-
Features
4 inches TFT Screen
Fingerprint & Password verification,
Wifi & LAN Based Connectivity,
3000 Fingers Capacity (optional 10K,50K,100K),
RFID Card (Optional),
100,000 Log capacity,
Can add up to 10 fingers of same user
Verification Speed less than 0.8 seconds
Acceptable angle 360 Degree,
Verification mode 1:1,1:N,
Scratch-proof Optical Finger print Sensor
3 Hours Built-in Backup Battery
Power Supply 5V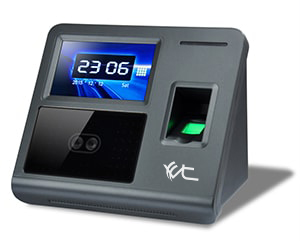 Device Model
VTB - 202
Description
Finger Scanner + Face Recognition Machine
Device Cost PKR 29,000/-
Features
4.3inch Touch Screen,
LAN & Wifi Based Connectivity,
3000 Finger Templates capacity,
300 Faces Capacity (Optional 500, 1000, 2000 Available),
RFID Card (Optional),
200,000 Log capacity,
Image Capturing Distance 30-80cm
Verification Speed less than second
Ambient light 0-50000Lux
Access Control Functionalities
Power Supply 12V - 2A,
Can also be integrated with 3rd party electric lock, door sensor, and exit button.
We love to talk, reach us