Wide Accessibility
Access your account on Mobile/Tablet/Laptop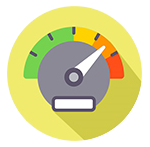 Robust Network
Fast speed delivery of SMS & Application Serving!
User Friendly
Extremely Easy in use, everyone can understand!
Individual SMS
Using Educational Notifier system you can send notification/messages to individually to students from different classes/groups.
Suppose its fine imposition notification on different students from different classes, inform them or their guardians easily!

Group SMS
Educational Notifier system empowers you to easily categorize your students & staff members, create as many groups as needed and import your data using Excel sheets or add them manually by filling form in Educational Notifier.
Send SMS Notifications to a Group or a number of groups at once!
Send Results
Built-in system for sorting & sending results via SMS, the feature is so easy in use, just need below steps to go on.
Click Results
Select a Group & click on Add Subjects.
Put Result title i-e Final Exam, and add subjects i-e Biology, Physics, Computer etc.
Click list students to insert and send results to their Guardians/Parents.
Biometric Verification
To strengthen security of your institute, we offer Biometric verification system with Educational Notifier.
Where each student would be verified before entering to institute & on successful verification an SMS would be sent to student Guardian/Parent regarding his safely arrival to Institute.
The same a notification is sent on exit from institute.
Worry less - Protect More!
Pricing Plans
Simple & clear with no extra hidden charges, for higher volumes please contact us.
---
| Packages Names | SMS Limit / Month | Best Suited For | Monthly Charges |
| --- | --- | --- | --- |
| EDN - 1 | 5,500 | Around 200 Students | PKR 3,400 |
| EDN - 2 | 9,000 | Around 400 Students | PKR 5,200 |
| EDN - 3 | 17,000 | Around 700 Students | PKR 9,000 |
| EDN - 4 | 30,000 | Around 1000 Students | PKR 14,500 |